We are there for your loved ones in Kakinada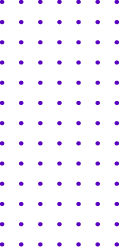 Who We Are
Samarth, caring like
son and daughter!
Since 2016 Samarth has been working with the elderly community in India and leading the way in building a sustainable eldercare ecosystem.
Unique caring approach which is comprehensive, personalised and proactive, just like from child to a parent.
From 75+ Indian cities to 30+ countries, we ensure comprehensive, dignified elder care, addressing both physical and emotional needs ensuring complete peace of mind for their children
Our dedicated care teams, led by compassionate counsellors, blend personal touch and technology to help your parents at the comfort of their own home.
Global fortune 500 companies have partnered with Samarth to make parent-care support available for their Indian employees around the world.
Your Care Team in Kakinada
Selected for their empathy, experience & background, our exceptional care-counselors are a unique aspect of Samarth's support.We ensure that our care counsellors match the profile of families they are attached with. They are educated and resourceful local residents with a natural ability to connect with the elderly, caring for them just the way a son or daughter would.
Backed by our professional operations team, Samarth care counsellors take a proactive approach to look after the elderly under our care.
0
% of care counselors with Masters or PhD qualification
0
% of care counselors with BTech and/or MBA qualification
The no-compromise, family-quality care since 2016 across India
Independence, peace of mind & happiness to elderly at their own home.
Where people trust us to support their parents in India
Where we support & care for elderly
How It Works
Watch a quick explainer
We understand the needs of elderly, and of their children who care for them.
Subscribe to our Tailored Care Plans which come with a comprehensive suite of services, backed by your own dedicated Care Counselor and a team that takes responsibility like a true partner. Our technology, proprietary tools and processes help ensure complete transparency and a high level of responsiveness that is extremely important when caring for elderly.
Hear what our customers have to say about us.