Specialised diabetes management plan for Elderly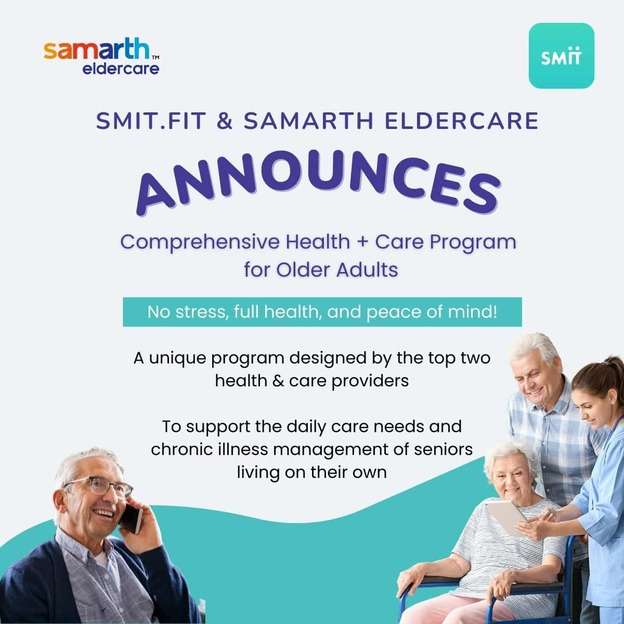 Older adults and seniors  in India now have a holistic solution specially designed for them that helps managing diabetes naturally and scientifically, personalised for their physiology, condition and environment. This is made possible by a collaboration between Samarth Eldercare, India's largest comprehensive eldercare-at-home organisation with presence in 75+ cities, and Smit.fit, a leading diabetes management company.  And brings together their strengths in serving tens of thousands of seniors and treating thousands of diabetic patients across India.
The unique approach, tailored for seniors, for the first time brings together accurate and continuous tracking, personalised lifestyle planning across diet, physical activity, sleep and relaxation, self awareness and medication adherence. The solution will provide adherence support and coaching by experts, and support for  all the critical stressors whether health, home or environment related, that are proven to be a major cause of aggravation for seniors managing diabetes.
Please leave your details below to know more.